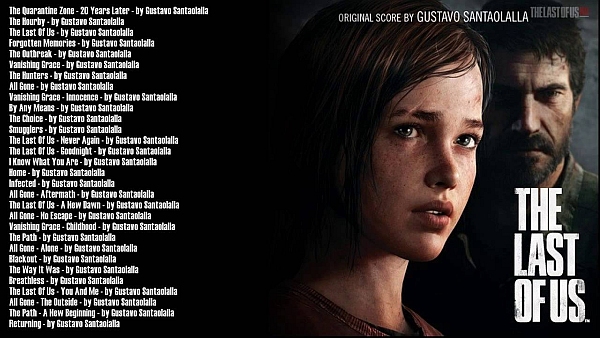 The team wanted an emotional soundtrack rather than a horrific one. In an interview with GameStar, director Neil Druckmann explained why: "Typically, films and video games use music to help define or enhance a mood. In No Country for Old Men, the lack of music actually helped intensify the tension between the characters that was very palpable. Because creating an elevated sense of danger and tension was important to us, we took inspiration to use music only judiciously and find other ways to make your palms sweaty."
The soundtrack to the The Last of Us was composed by the two-time Academy Award for Best Original Score winner Gustavo Santaolalla. Much of the score features Santaolalla on guitar and other instruments. The main theme is acoustic guitar-led, an arpeggiated figure in a minor key over tribal percussion, building to a dissonant climax of fiercely strummed chords. The orchestral portions of the score were recorded at Ocean Way Studios in Nashville by the Nashville Scoring Orchestra.
The score was released on iTunes on June 7, 2013 and was included as pre-order DLC in The Last of Us Sights & Sounds DLC Pack. It has received critical acclaim.